Pakistan: 77 Militants Killed After School Massacre
India tests 1,000 kg glide bomb
mesofindia.indiatimes.com/world/pakistan/Peshawar-attack-mastermind-a-volleyball-player-child-killer/articleshow/45578572.cms?imageid=45544611#slide19
India, don't wait for the global community to act, must take some pro-active steps to change Pakistan
INTERVIEW: 'Our most dangerous
war': Gen (retd) Hamid Gul
The writer is Associate Editor,
Pakistan Today.
He can be reached at jafry.shahab@gmail.com.
The old spymaster is for preserving the old 'arrangement' for Afghanistan

Peshawar changed everything about Pakistan. It remains to be seen, though, whether it will change something about Pakistani policy as well. There's been much chest-thumping by the government, and the army chief sorted some things out with the Afghans and ISAF, implying a more expansive hunt for Mulla Fazlullah. Importantly, rid of political pressure, Nawaz Sharif now bears the responsibility of crushing the insurgency in a way that the public demands. The government has started executing Taliban prisoners on death row, but a lot more needs to be done.

The attack has also led to a far more public debate than before about the birth and evolution of the Taliban – from the days of the Afghan

mujahideen

to Afghanistan's Taliban government, and now to the TTP insurgency – and the role of state institutions. Talk of good and bad Taliban supposedly ended with the launch of Zarb-e-Azb, but there was never a real public discourse about 'strategic depth'. And after hundreds of innocent children were tortured, shot and beheaded in Peshawar, people want answers. Was the basic security paradigm, which allegedly manufactured proxies for the usual intelligence covert business, really worth it? Did securing eastern and western flanks, in the way our security apparatus thought best, really keep us strong internally?

There's no confusion about how the army sees things today. It's about terrorists "of all hues and colours", Gen Raheel has repeatedly assured us. But old hands at the Great Game still advise caution. "There is pain in every war" said Gen (retd) Hamid Gul. He headed the ISI at one of the most crucial phases in the

mujahideen's

long mutation into the world's biggest multi-national, multi-ethnic and single-purpose fighting machine. The genesis of practically all al Qaeda like outfits is traced to those fateful days when Pakistani, American and Saudi intelligence set up factories that produced

jihadi

fighters by the thousands.

He talked to DNA exclusively regarding Pakistan's present predicament.
"The Anglo-Saxon legal system", which we follow, "is based on the law of evidence, and is too weak to deal with the situation Pakistan faces", he says
.
"The Anglo-Saxon legal system", which we follow, "is based on the law of evidence, and is too weak to deal with the situation Pakistan faces", he says
It has definitely proved weak for Pakistan, but that is not just because of the evidence part, though it has been one of the biggest hurdles. Judges have also been harassed and threatened by the Taliban. And in an environment where the more they kill the easier they walk scot free, it's natural for some to place survival ahead of following the law to the letter."We need military courts. They ensure quick dispensation of justice. When terrorists receive immediate punishment, the detrimental value of justice will increase".But such systems work best when certain procedures are in place, he points out. Unlike India, Pakistan does not have a Protection of Army bill. And despite its reputation of influence and power, military intelligence lacks certain privileges that can help improve its effectiveness.

"Nobody talks about IB, everybody talks about ISI", he says. "IB has the power to arrest, but ISI doesn't".

It turns out that he did initially lobby to increase the agency's power, but eventually decided against making too much noise. Plus they had an arrangement with IB, at least till his time. They would provide the people that needed to be 'questioned', and the said personnel would be returned after gathering required information.

Also, he finds it strange that while ISI is always in the news, and in drawing room discussions, IB is hardly mentioned. Even though "like the FBI, it is responsible for picking up local intelligence, which is then shared with other agencies", it escapes popular attention.

Nawaz and the army
These are, perhaps, Nawaz's toughest times in office. The
dharna
pressure might have receded, but a far stiffer test of his leadership is already underway. He cannot hide behind political agitation anymore. And he must deliver on terrorism. He's OK with the military for the time being, but there is always a sense of friction that built throughout the talks with the Taliban and Gen Musharraf's treason trial.
And as Nawaz has grown weak the army has strengthened, both at home and abroad. The most crucial leaders, from Kabul to Washington, see their time better spent meeting with Sharif the COAS than Sharif the prime minister.
"The army's stature has clearly improved over the last few months", he says, agreeing with the analysis. "But it is important for the military to maintain its distance from mainstream politics, just like it is doing. It's better to exercise whatever control it keeps from behind".
And it's too soon to call on the chances of the government working smoothly with the military as the war against the TTP takes a decisive turn.
"The way I read Nawaz Sharif, it seems he has his eye on the Senate elections due shortly", he adds. "If he emerges with a majority, he'll go for constitutional amendments".
And once that gives him power to post and transfer generals, the army will be castrated, just like Nawaz wants it.
The most crucial leaders, from Kabul to Washington, see their time better spent meeting with Sharif the COAS than Sharif the prime minister

"
Of course, whether or not such a situation develops, or causes friction with the military, remains to be seen", he points out. But still, again as he reads it, this thought will be in minds on both sides of the divide, and therefore assumes greater importance. "Still, the military must be careful not to over-reach".
And Peshawar?

This is where the old guard disagrees with the sentiment gaining force. After the Peshawar tragedy, especially, there are few buyers for the old proxy policy. The army, too, is done with it for all intents and purposes. Yet the old spymaster won't let go.

This is a very long debate, he warns, and all angles must be calculated before advocating bold, even violent, policy turns. He still believes, contrary to overwhelming public opinion, especially since Peshawar, that not differentiating between different Taliban groups is not a good idea in the long term.

Sartaj Aziz's recent slip-of-tongue regarding the Haqqanis was, according to him, actually the truth of the matter. "Really, why should we engage groups that pose no threat to us and invite unnecessary backlash?" he asks. "How is it our responsibility?"

Tactically, the operation might take precedence now, "but futuristically, there is no credible outcome other than talks and understanding", he adds.

He also believes that pushing the anti-Taliban operation, and continuing to adhere to US policy, will "alienate Afghanistan", and we can't allow that.

"There is no choice, wars have ups and downs, and this is our most dangerous war yet. We must continue with the policy that has been in place for 40 years".

Besides, he says, "all hues and colours" eventually plays into India's hands. "There is not one registered case against JuD or LeT in Pakistan", he points out for some reason. "And if some groups are active in Kashmir, they are only doing the military's work". Who would lose out, really, if Kashmir is secure and a large bulk of the Indian army is freed from there, seems to be the sentiment.

And for Peshawar never to happen again, he is convinced that there is a need to look slightly longer into the past; like Pakistani compliance in the terror war, especially the long years of drone bombs, prominent among them the Bajaur

madrassah

, where 80 people, mostly children, were killed.

"Pakistan suffered its first suicide attack after Oct '06, when Musharraf falsely took responsibility for that attack", he says. "I took the case to the Supreme Court, to ask for stopping our air space violation under Article 245, but it was dismissed since I was not an affected party". Apparently he took the stand, disagreeing with the Court. But not much came of it.

In a nutshell, for him Peshawar marks a storm, but one where better senses should prevail with long term survival and interest taking priority over other things. That is the doctrine most Pakistanis now disagree with, especially after the murder of those innocent children.

http://www.pakistantoday.com.pk/2014/12/20/featured/interview-our-most-dangerous-war-gen-retd-hamid-gul/
Guv pays tribute to martyrs
Tribune News Service

Dehradun, December 20

Governor Aziz Qureshi paid tributes to Army soldiers during a re-union of the officers, who passed out of the Indian Military Academy in 1964, here yesterday.

"The true heroes of our country are our soldiers. We have full faith in them. We are proud of them as they are the protectors of our country's prestige and honour," said the Governor.

He said the role played by the Army in the disaster relief and rescue operation in the state last year, was commendable. "I am proud to be an Army officer's son and to be the Governor of the 'virbhumi' of Uttarakhand," he added.

He said facilities for retired Army personnel and for the next of kin of the martyrs needed to be enhanced. He advocated that all organisations for the welfare of soldiers should be run by former Army personnel.

The Governor invited all the 1964 batch officers and honoured them.
People clear snow from their roofs at Kufri near Shimla on Saturday. Tribune photo: Amit Kanwar
Barack Obama signs massive defence budget; grants one billion dollars to Pakistan
By: Press Trust of India | Washington |

Posted: December 20, 2014 9:34 am

| Updated: December 20, 2014 9:39 am
President Barack Obama has signed a massive annual defence policy bill which grants USD 1 billion to Pakistan for the expenses made by its army in support of the US military operations in war-torn Afghanistan.
The National Defence Authorization Act for the fiscal year 2015, signed by Obama on Friday, sets overall defence spending at USD 578 billion which has provision for release of Coalition Support Fund amounting to USD 1 billion to Pakistan.
CSF is not a military aid but a reimbursement to Pakistan for the expenses made by its army in support of the US military operations in Afghanistan.
Though there are conditions attached for the disbursement of the amount to Pakistan, with regard to it taking action against terrorist organisations and in particular the Haqqani network, but as usual the Defence Secretary can waive off these certification under national interest, as has consistently been the case for the past several years.
US and Pakistan are now holding talks on extending CSF even after the withdrawal of US troops from Afghanistan.
The NDAA asks the Defence Secretary to submit a report to the Congress on US-Pak bilateral security co-operation within the first 90 days of the passage of this bill and every six months thereafter till December 2017.
According to NDAA 2015, out of the USD 1 billion, USD 300 would not be released to Pakistan unless the Defence Secretary certifies to the Congressional Defence Committees that Pakistan has undertaken military operations in the restive North Waziristan that have contributed to significantly disrupting the safe haven and freedom of movement of the Haqqani network.
The Defence Secretary also needs to certify that steps were taken to ensure that North Waziristan does not become a safe haven for the Haqqani network.
In the report, the Congress also seeks a description and assessment of the effectiveness of efforts by Pakistan, unilaterally or jointly with the United States, to disrupt operations and eliminate safe havens of Al-Qaeda, Tehrik-i-Taliban Pakistan and other extremist groups such as the Haqqani Network and the Quetta Shura Taliban.
It also seeks assessment of efforts by Pakistan to counter the threat of improvised explosive devices and the networks involved in the acquisition, production, and delivery of such devices and their precursors and components.
- See more at: http://indianexpress.com/article/world/americas/barack-obama-signs-massive-defence-budget-one-billion-dollars-to-pakistan/#sthash.YgpDOref.dpuf
CAG Flays Centre for Delay in Making Trucks for Army
NEW DELHI: The Comptroller and Auditor General, in its latest report tabled in Parliament on Friday, blamed the Centre for inordinate delay in indigenisation of all-weather, high-mobility Tatra vehicles and Army's main battle tanks.
Tatra, the vehicle used most extensively for mounting missiles and radars by the Army, was being imported from Czechoslovakia since 1969 and to attain self-reliance and effect savings in foreign exchange, the government in 1983 decided to indigenise the production of these vehicles.
A Defence public sector undertaking, Bharat Earth Movers Limited, accordingly signed a collaboration agreement with M/s Omnipol (OEM) in 1986 with an objective to attain 86 per cent indigenisation by 1991.
"However, in 2014, the target is yet to be attained. The BEML attributed the delay mainly to the failure of the ministry in placing orders for sufficient number of vehicles between 1986 and 1991. We, however, found that the delay in process of indigenisation of Tatra vehicles was due to lack of clear long-term projection of orders by Army to BEML, though the Army had procured 7,942 vehicles during this period. As a result, the objective of self-reliance in production of these vehicles was defeated,"the CAG observed. Tatra trucks were in the news after a retired Army officer offered `14 crore bribe to then Army chief General V K Singh to clear further orders.
Meanwhile, the CAG also observed that the domestic production of main battle tanks for the Army did not meet the schedule planned for timely fulfillment of the Army's needs. "The production of main battle tank (MBT) Arjun was derailed due to frequent changes in design, contrary to the assurance in 2004 that the design had been frozen. Introduction of new requirements not envisaged in the original requirements by the Army led to dismantling of already manufactured MBTs" the CAG pointed out.http://www.newindianexpress.com/nation/CAG-Flays-Centre-for-Delay-in-Making-Trucks-for-Army/2014/12/20/article2580439.ece
Indian Muslims condemn Pakistan school massacre
Universal condemnation follows in the wake of the attack by Pakistani Taliban militants that targeted children and staffers at a school in Peshawar.

India's Muslim community is expressing outrage after Pakistani Taliban gunmen on Tuesday (December 16th) slaughtered at least 149 people at an army-run school in Peshawar.
Muslims across India and from all walks of society described the attack as un-Islamic and called for the perpetrators – Tehreek-e-Taliban Pakistan (TTP) militants, who claimed responsibility for it – to be punished sternly.
They joined Prime Minister Narendra Modi and fellow citizens from other faiths in condemning the atrocity as well as honouring the memory of the many innocents who were gunned down this week in the northwestern Pakistani city.
By Friday, the death toll in the mass shootings at the Army Public School had risen to 149, AFP reported. Most of the victims were children. Meanwhile in Pakistan, three days of national mourning ended Friday.
Those who commit such acts are not Muslims and do not represent any sect of Islam, said Maulana Muhammad Sufyan Qasmi, vice-chancellor of Darul Uloom Deoband (Waqf), a world-renowned Islamic seminary in India.
"The Holy Qur'an has urged Muslims to stand united against those who kill children, women and older people," he told Khabar South Asia. "I declare that such elements are hypocrites and non-believers in Allah's divine message. They are killers of humanity and have no religion.
"They should be punished and their support system should be completely destroyed," Qasmi added.
In Kolkata, Shafique Qasmi, the imam at Nakhoda Masjid, said words were insufficient to describe this "barbarous attack".
"The attack by the terrorist group TTP goes against all human and Islamic values. It is a clear violation of the tenets of Islam," he told Khabar. "Those who attacked the school are dead. But their leaders who ordered the attack must be around. Pakistani authorities should hunt them out and hang them in public."
The imam also called on Pakistan's government to destroy the cells and networks of all who engage in violence and kill innocent people.
K.M. Baharul Islam, an academic based in Kashipur, Uttarakhand, was among other Muslims who echoed that sentiment.
"People wonder how these terrorists all over the world get excessivefunds and weapons," Islam, who chairs the Centre of Excellence in Public Policy and Government at the Indian Institute of Management (IIM), told Khabar.
In his opinion, terrorist groups are a "curse on humanity".
"They need to be dealt with strong force and no mercy should be shown to them. It is in the best interest of Pakistan to chase them and dismantle their networks," he added.
In Kupwara, Jammu and Kashmir, Maulana Iqbal Ahmad, head of the local Darul Uloom, called those who kill schoolchildren "enemies of humanity", who had to be "dealt with sternly under the law".
In Srinagar, a Muslim parent called the massacre a cowardly act.
"My heart goes out to sympathise with bereaved families, who lost their near and dear ones in this brutal militant attack," Sayeed Ahmad Shah said.
Terrorists taint Islam's image
Some Muslims consider the massacre a flashpoint for renewed efforts to stand against extremism and expel them from the community.
"Ulemas and political leadership in Pakistan need to cut across their differences and put a joint effort to get rid of so-called Jihadi culture," Sirajuddin Qureshi, president of the India Islamic Cultural Centre in New Delhi, told Khabar. "Those who remain adamant on violence should be ostracised and disowned by the Muslim community."
True jihad is about protecting people from terrorists, he said. And true Muslims do not commit heinous crimes such as kidnapping and taking people hostage, and terrorising women, children and other innocents, Qureshi said.
Muslims also must not allow themselves to be fooled by doctrines espoused by extremist organisations such as the TTP, the Islamic State of Iraq and Syria (ISIS), al-Qaeda and Boko Haram, said Zafarul-Islam Khan, president of the All India Muslim Majlis-e-Mushawarat (AIMMM), an umbrella group headquartered in Delhi.
These extremists mislead the masses in the name of Islam, Khan told Khabar.
Snakes and settlers
The Indian Air Force is celebrating its Silver Jubilee (25th anniversary). The picture shows an aerial view of the IAF Station in Madras.
T.R. Raghavan on the days when doctors went on house visits every weekend and reptiles crossed people's paths regularly
The decision to buy a plot in the suburbs led me to East Tambaram six decades ago. The first day I travelled to my workplace from my new address, it was challenging. I had to travel by the Pallavan bus, which was packed with vendors who were carrying goods — vegetables, fish, meat and other eatables — to the market.
The daily commute was difficult for us. However, when we returned home, the open land and the breeze were a balm to our tired bodies.
We would use the only available bus service (route no. 51-A) between Tambaram and Agaramthen, because our house was located mid-way between these two areas.
To reach home, we would walk through the IAF quarters, enjoying the tranquillity of the open fields and the aroma of the freshly made chappathis, saying 'namaste' to everyone we met on the way. From safety pins to groceries and motorcycles, the IAF Quarters was where everything could be purchased.
Now, when I walk through the thoroughfare near the IAF Quarters, I feel sad to see the area filled with more quarters leaving little space for breathing.
In our Association (Balaji Nagar & Padmavathy Nagar Residents Welfare Association,) we used to sponsor individual-endowment prizes to competent persons on achievements.
There was a happy occasion when my daughter was crowned the best singer of that area.
There was a sense of oneness among the residents of the area. Our Association celebrated the Silver Jubilee with greetings from the then District Collector.
Near the Indian Air Force Training is the centuries-old Madras Christian College, next to Tambaram Railway Station and only a few schools in the area. In East Tambaram, sighting snakes was common.
When anyone would bring up the subject and ask, "How do we live with them?", I would say the snakes should be asking the question because we had come to live in their area.
For almost every condition, residents turned to one lady doctor and a male doctor, who would pay a visit to every household in the neighbourhood on their motorcycles, every weekend, to find out if everyone was fine.
For medical emergencies, residents would go to a Public Health Centre at Camp Road Junction. Dr. Gangadhar Sarma, a skin specialist from Hindu Mission Hospital, West Tambaram, was the patron-doctor running the show.
He would travel by his cycle to visit people.
Today, East Tambaram has shed its sleepy character. It is bustling. The development of the section around the IAF Quarters, which would be idyllic in the past, is symbolic of the changes that have taken place across the area.
Vivek Murthy Makes History As First Indo-American Surgeon General
Ex-Army Chief V K Singh Blamed For Mumbai's Adarsh Housing Row
As you age, your gastrointestinal tract does too. That means that it is important to monitor the foods you eat not only to maintain a healthy weight, but also to ensure that you are taking the best care of your digestive system. Here are five ways that your digestion can change as you age and tips for taking the best care of yourself and your health.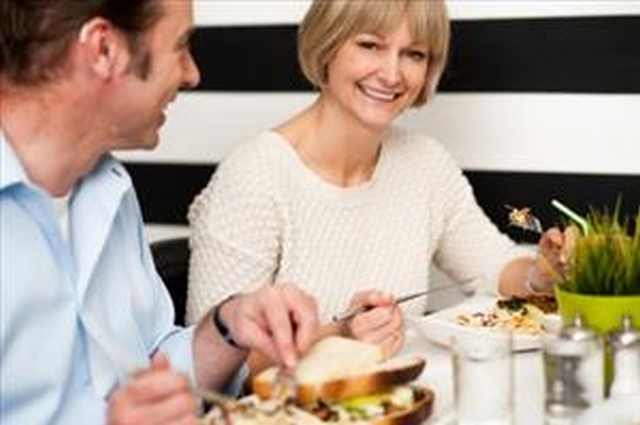 1. Chewing
As you age, chewing food can become more difficult, especially if you have dentures or poor dentition. You may not think of chewing as part of the digestive process, but it is in fact the first and most important step in taking care of your digestive system. When you chew, you are breaking down the food so that the stomach acid and intestinal enzymes can later break it apart into nutrients to be absorbed into your intestines.

In order to avoid choking on your food or slowing down your digestion, make sure to chew your food as thoroughly as possible or to cut up your food into smaller pieces. Also, it is important to continue visiting the dentist on a regular basis, about twice a year to make sure that your mouth is healthy and ready to chew. Taking calcium and vitamin D supplements or getting them through your diet can also help with your digestion and other aspects of your internal health. Women ages 50-70 should get about 1,200 mg of calcium and 600 IUs of vitamin D and men of the same age should get 1,000 mg of calcium and 600 IUs of vitamin D daily.

2. Swallowing


After chewing, the next most important aspect of your digestion is swallowing your
food properly. As you age, your esophagus, or the pipe that connects your mouth with
your stomach, does not contract like it used to, make it more difficult to swallow
larger pieces of food. Indeed, when individuals over 50 need to swallow large pieces of food, it can take them 50 to 100 percent longer for the food to make its way to you stomach because your esophagus muscles are out of shape.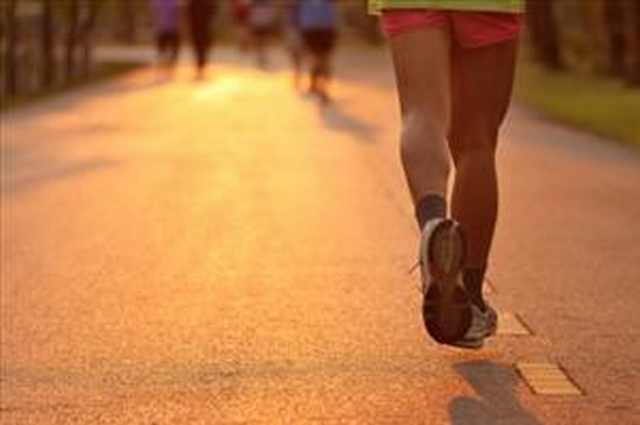 One of the most common conditions among aging individuals is called gastroesophageal reflux disease (GERD), which can cause pain or a burning sensation in your chest when you digest and even the narrowing of your esophagus. Although there is not cure for a narrowing esophagus, one way to prevent this condition and to maximize your digestion with age is to chew your food slowly and in small pieces and to exercise and maintain a healthy weight. Avoid foods high in fat or sodium, which can worsen the feeling of heart burn or reflux, and if the symptoms still do not subside, it is recommended to visit your doctor for medical treatment.

3. Your Stomach
At the end of your esophagus lies the entry into your stomach called the lower esophageal sphincter. As you age, this ring-like muscle at the opening of the stomach gets weaker, once again contributing to heartburn and acid reflux. The muscle fails to relax properly, which allows acid and sometimes other stomach contents to make their way back up the esophagus pipe.

It is important that if you have suffered from heartburn or indigestion in the past to take note of the foods that may make you feel that way. Spicy and highly acidic foods are some of the major triggers for this condition, along with citrus fruits and high-fat foods. It helps to eat smaller meals that are low in acid and sodium because this can dramatically decrease your chances for heartburn.

Another common condition to watch out for in your stomach is called H. Pylori, or a bacteria on your stomach lining that can cause ulcers or sores in the morning or when your stomach is empty. The infection can be detected through blood tests, blood tests and endoscopy, a small tube inserted in your mouth that extends down to your stomach. If you discover that you have H. Pylori there is no need to worry because the condition can be treated with a combination of antibiotics and acid-suppressing medications.

4. Intestines

With age, your intestines start to get lazy when it comes to absorbing key nutrients like calcium, vitamins A, B-12, K and D). This is because the muscle movements get slower and the colon function also changes. As a result, adults from ages 50 and up may experience more constipation and have a greater risk of developing colon cancer or diverticulitis, a condition in which small pouches in the colon become infected.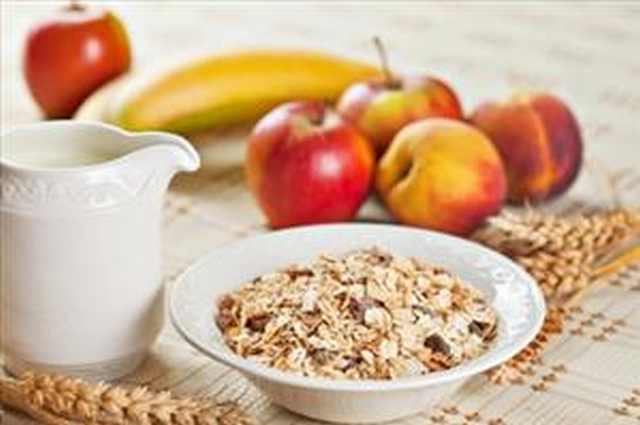 As mentioned above, it is recommended to make up for these missing vitamins either in your diet or with supplements. You can relieve your constipation by increasing your daily fiber intake and decreasing your intake of fatty and high-cholesterol foods. In order to naturally increase your fiber intake, eat more whole grains and try to have a fruit or vegetable with every meal. Here are some great ways to naturally increase your daily fiber intake.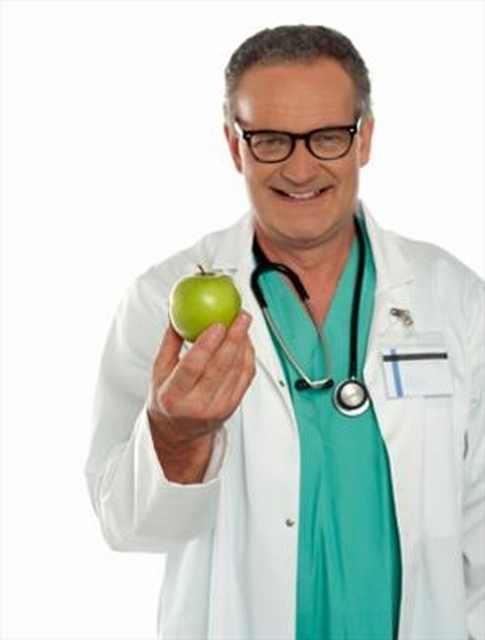 5. Your Liver

You may not know that people ages 60 and over have a greater risk of developing gallstones, or hard crystals that form in the gallbladder when your liver is unable to process the cholesterol and other parts of its bile. Bile is a substance you need to digest fat, which is made by the liver, but is stored in the gallbladder. Your risk for gallstones increases with age because the because the bile duct at the opening of your intestine narrows, forcing the bile to stay in the gallbladder for longer periods of time, which causes it to harden.

In order to help prevent the formation of gallstones, which can be painful and often require removal surgeries, it is recommended to strictly control your fat intake so as not to overwhelm your gallbladder. Unfortunately, if you have gallstones you most likely won't experience symptoms, and if you do it is usually a mild pain in the pit of your stomach or the upper right part of your belly. The pain can even spread to your right upper back and shoulder blade. If you experience or have experienced any of these symptoms, it is important to immediately contact your doctor.

Lastly, make sure that you remain in constant consultation with your doctor about your digestive health, and ask for extra blood or breath tests the next time you have a check-up.