Army, Chinese PLA to March in Moscow Victory Day Parade
NEW DELHI: In a rare occasion, a 75-member contingent of the Grenadiers Regiment from the Indian Army, along with the People's Liberation Army of China, would take part in the 2015 Moscow Victory Day Parade at Red Square on May 9.
It would probably be for the first time in the history that the two militaries marching in a parade.
The parade would mark the 70th anniversary of victory of Soviet people over Germans in the Patriotic War of 1945.
India and China would be amongst the 11 countries participating in the event. In fact, this is for the first time Indian Army is taking part in a foreign country's victory celebration. The Indian contingent has on Friday left for Moscow, where they would practice with the military contingents of other countries for the parade. The Grenadiers Regiment was awarded the best marching contingent in this year's Republic Day parade at the historic Rajpath, which was witnessed by US President Barack Obama as the chief guest.
Raised in November 1779, the Grenadiers Regiment had won six Victoria Crosses pre-independence and three Param Vir Chakras post-1947.
Myanmar army intrudes into Manipur again
Imphal: Barely 10 months after the Myanmar army encroached on a portion of Indian territory along the Moreh sector of Chandel district in Manipur, it has again occupied a 3-sq km area in Ukhrul district of the state, villagers of the area claimed.
Taking note of the latest 'incursion', chief minister Okram
Ibobi Singh convened a meeting with top civil security officers, including the deputy commissioner of Ukhrul.
Manipur shares a 390-km porous border with Myanmar. Three of its districts — Chandel, Ukhrul and Churachandpur — share a border with Myanmar. Central forces, mostly Assam Rifles, guard the bordering areas.
Myanmar troops, including officers accompanied by police, last week intruded into Ukhrul's Choro Khunou village that lies between border pillar No 6 and 95, said the villagers. Choro Khunou, under Kamjong block, is located at a distance of 250 km from Imphal and 150 km from the Ukhrul district headquarters.
Claiming that the area belongs to them, the Myanmar army seized a saw mill and some other structures there, the villagers added.
The troops warned the villagers to refrain from building houses in the occupied area.
The village authorities urged the state and the Centre to intervene immediately.
Reacting to the development, Ibobi Singh on Thursday evening convened a meeting of the chief secretary, DGP, senior Assam Rifles officials, Army, BSF and CRPF and the Ukhrul DC in Imphal.
The DC said a sub-divisional officer and an additional SP of the district have been sent to Choro Khunou village to gather information, sources said.
The Army said it would raise the issue during the next bilateral meeting with its Myanmar counterparts, while the Assam Rifles said they have sent their men to the area to get a clear picture.ttp://timesofindia.indiatimes.com/City/Guwahati/Myanmar-army-intrudes-into-Manipur-again/articleshow/47043355.cms
Meow meow peddler stayed at ex-Army officer's home: Crime Branch
While 100 policemen were looking for meow meow peddler Shashikala alias Baby Patankar all over the city and neighbouring areas, she was staying at the residence of a retired Army officer in Konkan district, investigations have revealed. The ex-Army officer, who has admitted to having allowed Patankar to stay in his house even after learning about her fugitive status, is now under the police scanner.
Patankar, accused of having supplied drugs to former Mumbai Police constable Dharmaraj Kalokhe, was arrested on Tuesday by the Social Service Branch after a 40-day hunt. She is currently under interrogation in the custody of Crime Branch over the drug-peddling operation and the source of the contraband.
"Patankar told us that she was staying at the residence of a retired Army officer in the Kerawade village near Kudal in Konkan district. We sent a team there and they recovered three cell phones and a pen drive from the house on Thursday. The team also questioned the ex-officer. He said that he initially did not know that Patankar was wanted by the Mumbai Police, but she told him about it later. He still let her stay in his house," said a Crime Branch officer.
The Crime Branch will soon take a call on whether to charge him for aiding and abetting a fugitive or to make him a witness. He has detailed information about Patankar's movements for the 40 days that she was absconding.
"Patankar has claimed that the retired officer practices astrology and she had once consulted him, after which they kept in touch. We are conducting further inquiries," the officer said. He added, "We have already been able to ascertain that she came to Mumbai twice on the sly during this period. She has, in her interrogation, named a few more policemen with whom she has been in touch and we will soon investigate the nature of their associations with her."
A short history of the Gurkhas
In 2015, Gurkhas will have served in the British Army for 200 years. We look back at some of their fiercest battles and proudest moments over the past two centuries
1814-1816: Anglo-Nepalese War
In 1815 the Gurkhas are first enlisted into the armies of the British crown.
1845-1846 & 1848-1849: First and Second Anglo-Sikh wars
Gurkhas helped to defeat the Sikhs in battles with heavy casualties on both sides.
Gurkhas fought with the British to defeat the mutiny and the Sirmoor Battalion were awarded the Queen's Truncheon in recognition of their bravery and loyalty at the Siege of Delhi.
1878-1880: Second Afghan War
Worried by Russian influence in Afghanistan, the British sent a force to invade, including five Gurkha regiments. After several major battles the Afghans were defeated.
1900: Boxer rebellion
Gurkhas fought against Chinese nationalist insurgents.
1914-1918: First World War
More than 90,000 Gurkhas served the British Crown, of whom more than 20,000 were killed, wounded, or missing in action in France, Gallipoli and elsewhere. Gurkha regiments earned hundreds of gallantry awards throughout the War.
Gurkhas capture a German trench during the First World War (The Print Collector/Print Collector/Getty Images)
1930s: India
Gurkhas fought on India's North West Frontier.
1939-1945: Second World War
More than 137,000 Gurkhas served the British Crown, from North Africa to Italy, Burma and beyond. More than 23,000 were killed, wounded or missing in action. They earned over 2,500 awards for bravery.
1947: Indian independence
Of the 10 existing Gurkha regiments, six stayed in the Indian army and four transferred to the British Army. These were 2nd King Edward VII's Own Gurkha Rifles (The Sirmoor Rifles) and 6th, 7th and 10th Gurkha Rifles.
1948-1960: Malayan Emergency
This was the first conflict in which Gurkhas fought as part of the British Army. They were continually on active service, winning many awards for bravery.
1949-1959: New regiments
Three new regiments were formed, now known as The Queen's Gurkha Engineers, Queen's Gurkha Signals and The Queen's Own Gurkha Logistic Regiment.
1962-1966: Borneo Confrontation
From bases in Sarawak, Gurkhas defended the country against Indonesian forces, engaging in long-range operations in dense jungle.
Gurkhas patrol the Limbang River in Borneo in 1965 (Ron Case/Keystone/Getty Images)
1965: Victoria Cross
Latest Victoria Cross is awarded. LCpl Rambahadur Limbu (left) of 10th Gurkha Rifles was awarded the VC for valour in Borneo, after storming an enemy position and rescuing fallen comrades under concentrated fire.
1969: Gurkha Welfare Trust
The Gurkha Welfare Trust is founded with the aim of relieving poverty and distress among ex-Gurkha soldiers and their dependants. Today it also delivers community aid such as water-supply systems, schools and medical camps.
1982: The Falklands
The Gurkhas' fearsome reputation led to the Argentines deciding not to face the Gurkhas when challenged in battle.
Gurkhas apply camouflage cream before setting out on patrol in the Falklands (PA)
1990s-2000s: From Kosovo to Sierra Leone
Gurkhas served in Kosovo, Bosnia, East Timor and Sierra Leone.
2001-2014: Afghanistan
Gurkhas' skills in hand-to-hand combat, peacekeeping skills and ability to build relationships with the Afghans proved invaluable. Cpl Dipprasad Pun (above) was awarded the Conspicuous Gallantry Cross for single-handedly repelling a Taliban assault in Helmand Province.
2003-2011: Iraq
Gurkhas provided extensive medical and logistic support to the Allied forces while retracing their forebears' routes from the First World War.
2007: Gurkha Pension Rights
All Gurkhas who serve post-1997 are awarded pension rights equal to other British servicemen.
Gurkha veterans call for better pension rights in Parliament Square, London in 2007 (Christopher Pledger)
2009: UK Citizenship Rights
All Gurkhas who served four or more years after 1948 are awarded UK citizenship rights and have the right to settle in the UK, following a high-profile campaign fronted by the actress Joanna Lumley.
2014: Ebola
Gurkhas sent to Sierra Leone to help contain Ebola.
5 Ways India Mistreats Its Bravest Men And Women. Yes, We're Talking About Our Ex-Military Officers
Here are just a handful of stories that will make you realise that the men and women who volunteer their lives in exchange for serving India are also endangering their dignity.
1. Jobs for ex-servicemen are limited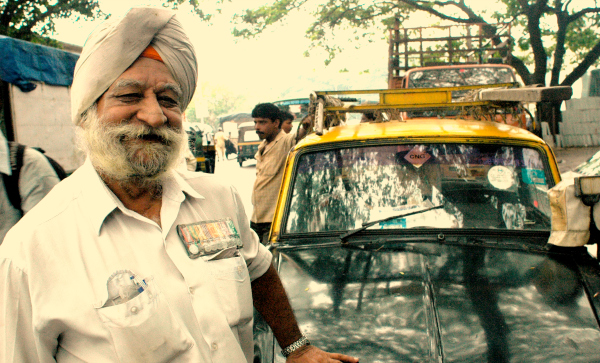 That's not an ordinary taxi driver – it's former Havaldar Gurmukh Singh Sahanu. There's a reason you see ex-servicemen in careers that offer much less than a shadow of the glory and discipline of their former roles – the government isn't pushing corporate India to hire them. Instead, you find ex-army men working in blue collar jobs like security and gyms. There's 50,000 men who retire from the armed forces every year, and most are still capable and willing to work. These men have a discipline and mental agility forged in life or death situations.
India can learn from America, which offers tax benefits to companies hiring veterans (ex-servicemen). For a US corporate employer, the tax credit can be as high as $9,600 for every qualified veteran hired. These tax credit rules applied to all veterans hired before January 1, 2014. Since then, unfortunately, the US Congress has been in a bit of turmoil and the extension of the tax credit remains in abeyance. Last year, on Memorial Day, Wal-Mart, one of the largest retail chains, announced its commitment to hiring veterans. It set a target of 1,00,000 over a five-year span.
2. Army authorities don't care about disabled soldiers
Army authorities faced flak from the Supreme Court in a recent judgment ruled in favor of Sukhvinder Singh, who was discharged from the army in 2002, a year after he joined, because he lost his hearing. The court found that not only did the army 'NOT' give him a disability pension for 12 years, but also didn't even consider if he should be retained in service in any other category. In fact, the Supreme Court has pulled up the army for fighting against giving ex-army soldiers a slight raise in disability pension.
"So what? The government can have at least this much of budget for its soldiers who are dying for the people of this country every day. What is the point of having these memorials and placards saluting our defence personnel if you litigate against the disabled soldiers till the Supreme Court. You should pay them," said the Supreme Court bench.
3. The horrors of war and the poor living condition scars them with mental issues
Here're some facts:
In the last 5 years, 597 military personnel have committed suicide. Out of these, 108 personn suicides are just from last year.
In 2012, it was noted that over four times more soldiers die battling their internal demons rather than fighting militants in Kashmir or north-east. Stress-related deaths in the shape of suicides and "fragging" (killing fellow soldiers) show no sign of flagging in the Army, with the toll alarmingly crossing the 100 mark year after year.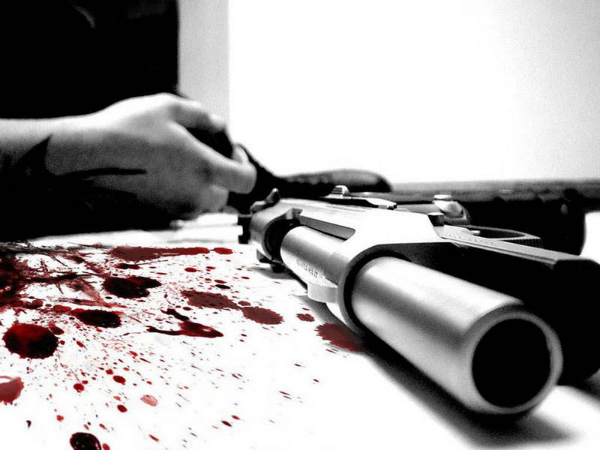 Those who live long enough to retire aren't safe either.
Mental hospitals and military hospitals don't have enough beds or staff to manage the inflow of ex-military men who report anxiety, frustration, and depression. Many are pushed into disorder due to the combination of low pay, the stress of family, and inability to adjust to civilian life. And the army doesn't seem to have the concern to do something about it.
4. If they are injured in the line of duty, Indian soldiers might not get war injury pension
After ex-Major DP Singh lost his leg to Pakistani mortar fire, the army refused to recognise him as a war-wounded soldier. He receives only 14,000 Rupees a month, because the army refused to pay him the dues that a war injured soldier gets (matching the salary he was receiving when hurt in the line of duty), and instead scheduled him for a disabled pension. Then, the army reduced his 100% disability pension to 90 percent.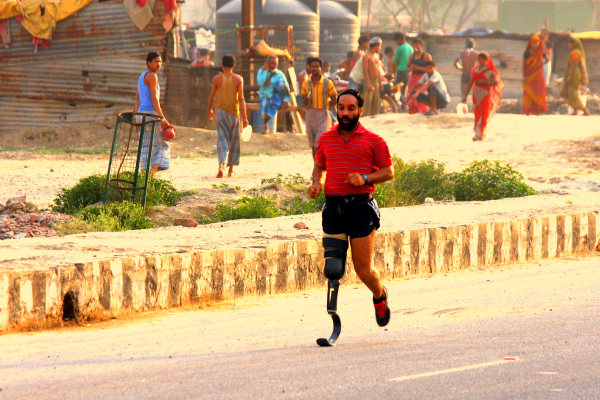 procamrunning
Today, he is a famous marathoner, and also engaged in legal 7 year marathon with the army for a dignified life.
More recently, former NSG commando Surender Singh, who risked life and limb while saving Mumbai from the 26/11 attacks didn't receive his pension for almost 2 years. He is today an AAP MLA, and Delhi CM Arvind Kejriwal had to intervene to get his pension.
5. They legally are not allowed to file High court cases against the army
100 Years Ago Today: Allied troops land at Gallipoli
One of the most controversial campaigns of the First World War began on April 25th 1915, when the Allied powers invaded the Gallipoli peninsula with the aim of knocking Turkey out of the war.
British and French forces were supported by the newly formed Australian and New Zealand Army Corps (Anzacs), as well as troops from the colonial Indian Army and Newfoundland (now part of Canada).
One hundred years on, the merits and conduct of the Allied assault are still vigorously debated by historians.
Gallipoli was originally conceived by Britain and France as a naval operation to seize control of the Dardanelles Strait from Germany's Ottoman ally and bolster support for Russia which had been under pressure in the Caucasus.
But Turkey defeated Allied attempts in March 1915 to force a passage through the Dardanelles, the narrow channel forming part of the sea route from the Mediterranean to the Black Sea.
Ground troops were landed on the beaches of the rugged Gallipoli peninsula on April 25th, with the aim of capturing the Ottoman forts and artillery batteries guarding the Dardanelles, and advancing on the capital, Constantinople (now Istanbul).
Landing troops at Gaba Tepe, Gallipoli (Anzac Cove) April 25th 1915. (Courtesy of Archives New Zealand Archives Ref: PC4 1587/1915)
Stiff Turkish resistance prevented any significant advance. A campaign also seen as a 'back door' way of trying to break the deadlock of the Western Front became a stalemate itself, despite a renewed Allied offensive in August 1915.
A Turkish military commander, Mustafa Kemal, came to prominence for his defence of Gallipoli, going on to found the modern Republic of Turkey after the collapse of the Ottoman Empire.
Britain and France pulled out their forces after an eight-month campaign, successfully completing the withdrawal by January 1916.
The failure at Gallipoli cost Winston Churchill, an enthusiastic promoter of the venture, his job as First Lord of the Admiralty, the minister in charge of Britain's Royal Navy.
According to figures compiled by the Gallipoli Association, the Allies suffered more than 250,000 casualties; of these approximately 58,000 died. Ottoman casualties, including German soldiers attached to the Turkish forces, numbered in excess of 300,000, of whom 87,000 died.
April 25th was first marked as Anzac Day in 1916. For Australia and New Zealand, Gallipoli is seen as a significant moment in their emergence as distinct nations from the UK.
Sources: Wikipedia/Gallipoli Association/various
How I found my Gurkha family in Nepal
As the Brigade of Gurkhas turns 200, Annabel Venning goes to Nepal to discover her roots. Here she tells of the soldiers who have given their lives for our country
In the shadow of the Himalayan hills we gathered on the parade ground, shading our eyes from the bright sunshine that glinted on medals, on the polished trumpets of the band, and on gold-braided saris and earrings.
I had travelled to Nepal, abandoning my husband and children for two weeks, for an occasion that was as significant to me – perhaps more so – as the Queen's Golden Jubilee, the London Olympics and a family reunion all rolled into one.
We – 3,000 serving soldiers and veterans, widows, wives, daughters, sons and grandchildren of the Brigade of Gurkhas – were there to commemorate two centuries of the Gurkhas' service in the British Army.
Among the veterans standing on the parade ground was my father, Richard, who had served with the Gurkhas for 25 years.
He was there, like all of us, to pay tribute not just to the Gurkhas' illustrious history, but to the individuals who made it so, including those killed in service or who had died, including both my grandfathers and a great- great-grandfather.
Annabel, in pink, with her sister and father, Lt Colonel Richard Venning, and his former driver (Sue Carpenter)
My sister and I watched with pride as my father, together with other former commanding officers, pinned medals, commissioned to mark the occasion, onto the men with whom they had served. Widows of those who had died or fallen in battle were also given medals.
For us, as with many of those there, the history of the Gurkhas is entwined closely with our own family history.
It was in 1815 that British troops of the East India Company and Gorkha soldiers from the kingdom of Nepal clashed in a war that ended in stalemate but began a friendship and alliance that was to last for centuries.
Both sides were so impressed by the fighting skills and gallant behaviour of the other that the British asked if the soldiers would serve in the army of the East India Company. They agreed and the first three Gurkha regiments, including the Sirmoor Battalion – later 2nd Gurkhas, my father's regiment – were formed.
This was not a colonial relationship, but an alliance born of mutual admiration and advantage. Britain gained a highly skilled, deeply loyal fighting force, while the Gurkhas received better pay and conditions than at home.
Their bravery soon became legendary: "It is better to die than to be a coward" is the Gurkha motto. They have fought in every major conflict in which British troops have been involved in the past two centuries: on India's frontiers, through two world wars, China, Malaya, Brunei, the Falklands, Iraq and Afghanistan.
My family's association with the Gurkhas began back in the 1870s when my great-great-grandfather, Lt Col Thomas Walker, commanded a battalion of the 8th Gurkhas in a war on India's eastern frontier. His grandson, my mother's father Walter Walker, joined that same regiment 50 years later.
As a young officer he had fought alongside them against Pathan tribesmen on India's North West Frontier. It was here, in 1939, that he first saw action, bullets snapping and whining around him as he and his troops of 1/8th Gurkhas attacked a Pathan stronghold in what is now Taliban country.
Later he fought with the Gurkhas against similarly formidable foes: the Japanese in Burma in the Second World War, communist terrorists in the Malayan Emergency and the Indonesian army in the Borneo jungle where, as a general, he was in command of troops that included one of his two sons, also serving in the Gurkhas (the other son served in the Rifle Brigade).
Like many of his generation, my grandfather was not prone to displays of emotion, but he became passionate, almost poetic, when he spoke of the Gurkhas' loyalty, skill and supreme courage under fire.
Capt Khilbahadur Thapa receives a medal (Sue Carpenter)
From him I heard of the bravery of men such as Rifleman Lachhiman Gurung, who was under his command at the battle of Taungdaw in Burma in 1945, when he held off a Japanese attack, hurling grenades back at the enemy and continuing to fire with his rifle even after a grenade had blown off the fingers of his right hand and wounded him in the arm, leg, face and body. He was awarded a Victoria Cross, one of 26 VCs won by the Brigade of Gurkhas.
My father's father, Ralph Venning, also served with the Gurkhas on the North West Frontier in the Thirties and Forties. He too had a row of medals and several kukris – the curved Gurkha knife – from his service with them and spoke with immense affection and respect for these soldiers, "The bravest of the brave."
My father followed in his father's and father-in-law's footsteps, joining the Second King Edward VII's Own Gurkhas in 1971. So my sister Belinda and I were lucky enough to grow up with the regiment. When people asked "Where are you from?" I'd hesitate. We moved house every year or so. Home was wherever the regiment happened to be.
It was an exciting, if peripatetic childhood. We moved from Hong Kong to Brunei and back again, living in houses on stilts on the edge of the jungle. Monkeys watched us from the roadside. We swam down the street in the monsoon floods, poked at scorpions with sticks.
Best of all was when we went into "camp" to spend time with the Gurkhas and their families at regimental picnics, where we ate our weight in curry. We celebrated the Hindu festival of Dussehra as well as Christmas with the regiment. It was an extended family.
Once, a party of Gurkhas took us and some Army children into the jungle for three days, where we learnt jungle survival skills, such as which trees you could cut open and find water, and how to catch a snake and turn it into curry.
I've never had occasion to use these skills but I remember feeling how fortunate I was to spend time with these generous, kind, resourceful men.
Gurkhas take the salute (Sue Carpenter)
So when the 200th anniversary of the Gurkhas approached and my father asked if I would like to attend the commemorations in Nepal, I leapt at the chance.
I don't really have any "cultural heritage", or allegiance to a particular place. But I do feel an unearned but deep pride in my association with the Gurkhas.
Originally my husband, Guy, and I planned to take our children Will, 12, and Alice, 10, to Nepal. But as it was term-time, we decided that he and the children would stay behind, along with my mother, while my father, sister and I travelled.
Although I felt mildly guilty about leaving my children, this was one opportunity that may not come around again. It was the chance not just to be part of the commemorations but to spend time with my father, now 70, for whom the event was tinged with poignancy because, he said, "This might be my last visit to Nepal."
The commemorations began in Kathmandu where veterans and representatives from all the Gurkha regiments gathered, including those that had become part of the Indian army when, following Indian independence in 1947, the Gurkha regiments were divided between India and Britain.
My father's face lit up in delight when he encountered old friends such as Major Manbahadur Gurung, who had been his Gurkha Major – right-hand man – when he commanded the 1/2nd Gurkhas; Lt Col Lalbahadur Pun, who had been my grandfather's aide-de-camp during the war in Borneo; and Major Satyabahadur Pun, a distinguished soldier who had been decorated for his actions in Malaya and who once, while visiting our house in Brunei, had found a python lurking there and calmly evicted it.
Although, following successive defence cuts, what used to be four infantry regiments of the brigade of Gurkhas have now been so reduced in size that they have become a single regiment, the Royal Gurkha Rifles, the spirit and traditions of the original regiments remain strong.
So after the brigade's commemorations, 2nd Gurkhas held their own bicentennial Durbar in Pokhara, six hours' drive from Kathmandu.
It was here that the regimental family was reunited. At the centre of the parade was the Queen's Truncheon, the bronze and silver ceremonial staff awarded to the 2nd Gurkhas by Queen Victoria in recognition of its outstanding loyalty during the Indian Mutiny of 1857.
Now the emblem of the Royal Gurkha Rifles, it is also known as the Nishani Mani (symbol of the Great Mother, in reference to Queen Victoria) and has the status of a Hindu deity. Holding it erect was a 96-year-old veteran who had fought in Burma in the Second World War.
The parade of gurkhas in Nepal (Sue Carpenter)
The parade ended with the band of the Brigade of Gurkhas striking up the stirring regimental marching tunes I remembered from my childhood. To the strains of Men of the Hills the veterans marched past, shoulders straight as swords, even the elderly and lame somehow managing the quickstep.
Afterwards my father and all the other old soldiers, from field marshal to rifleman, lined up to pay their respects to the Queen's Truncheon, visibly moved as they bowed before it. "It embodies the regiment," my father explained. "And all the people who have fought and died for it."
Of course every regiment likes to think of itself as a family. Men who have served together often feel ties of comradeship that transcend rank and background. But while I may be biased, I can't help feeling that there is something different about this particular band of brothers from Britain and Nepal.
Maybe it's partly that the men who join it, from both countries, often have a family allegiance: it's common for several generations to serve.
Perhaps it is also important that they have striven hard to do so. Competition has always been tough for places in the Gurkhas, never more so than now, when every year several thousand young Nepalese men compete in gruelling selection tests for around 200 places.
Those chosen are an elite, almost superhumanly strong but also bright and highly committed. It is, as one serving officer told me, "an amazing privilege to work with such men."
Joanna Lumley celebrates Gurkha veterans gaining rights to become UK residents (David Crump/WPA Pool/Getty Images)
In 2009, retired Gurkhas won the right to settle in Britain following a campaign fronted by the actress Joanna Lumley. But others still choose to return to Nepal, where they start businesses or found schools in remote villages, giving children there a route out of poverty through education. Many former Gurkhas now work with charities such as the Gurkha Welfare Trust that bring medical care, clean water and welfare to some of the poorest, most inaccessible parts of Nepal.
This Thursday, a memorial service will be held at the Gurkha statue in Whitehall. Gurkha units will march down the Mall to the pipes and drums, accompanied by the Queen's Truncheon, one of a series of events this year to commemorate the bicentenary and to raise funds for the vital work of the Gurkha Welfare Trust.
It will be a time to remember not only the Gurkhas who have fallen but those who continue to keep their spirit alive, and continue to give so much to this country.
Indian Army launches exercise on Pakistan border to test battle readiness
New Delhi: In the largest combat exercise in recent times, the Indian Army has launched massive armored, artillery and infantry maneuvers in Suratgarh area of Rajasthan , bordering Pakistan , to practice for "swift multiple offensives deep into enemy territory."
The exercise, codenamed 'Brahmashira,' is particularly significant since they are being conducted by 2 'Kharga' Corps, which is the most crucial of the Army's three 'strike' formations. The 2 Corps, headquartered in Ambala, virtually contains almost 50% of the country's strike capabilities.
Over 20,000 soldiers, with armored, artillery, infantry, air defence and engineer brigades, are practicing maneuvers to allow Army formations to "break through multiple obstacles in a restricted timeframe," Times of India said quoting a senior officer.
"The focus of the exercise is on new and efficient ways of fighting a war in a synergized battlefield. The combat maneuvers also co-opt a significant contribution from IAF's fighter aircraft and attack helicopters," he added.
After Operation Parakram in 2002 exposed operational gaps and the slow troop mobilization along the border, the Army reorganized its formations along the western front, to deliver a more effective lethal punch with swiftness.
Damned if you do: China avoids involvement in Pakistan's contentious hydropower project
China's US$45 billion push into Pakistan is skirting one of the Indian subcontinent's most dangerous flashpoints.
The proposed 4,500-megawatt Diamer Bhasha hydropower plant in Kashmir would eliminate about half of Pakistan's power shortfall and irrigate more than a million hectares of parched farmland. While both the US and China have promised to help Pakistan find private investors for the dam, they've resisted putting up the cash themselves.
China's reluctance shows that its push to finance infrastructure across Asia hardly amounts to a blank cheque. It also keeps leaders in Beijing away from a project in a disputed area that has triggered three wars between Pakistan and India, where tensions over shared waters are rising.
"China is doing a smart thing by putting money up for smaller projects with better returns," said Priyanka Singh, an associate fellow at the New Delhi-based Institute for Defence Studies and Analyses, who has published papers on the Diamer Bhasha project. "China has made its calculations and concluded that it doesn't directly serve its interests."
On a visit to Islamabad this week, President Xi Jinping picked a US$1.65 billion, 720-megawatt hydropower plant in Karot, Pakistan, as the first project for his Silk Road fund to build infrastructure in Asia. He made no mention of the Diamer Bhasha project, whose cost has risen to more than US$12 billion since it was first proposed in 2001.
China is unlikely to fund Diamer Bhasha because it doesn't want to get involved in a water dispute between India and Pakistan, said a senior Chinese water resources official, who declined to be identified because the information isn't public.
Electricity projects account for about half of a proposed US$45 billion economic corridor that would provide another route for China to export goods to Europe and import oil from the Middle East. The dam is opposed by the government in Delhi.
India and Pakistan have fought for almost seven decades for control of Kashmir, a region nestled in the foothills of the Himalayas, the source of water for a quarter of the world's population. But melting glaciers and poor water management are stoking a crisis that threatens to intensify tensions between the nuclear-armed neighbours.
The 1960 Indus Water Treaty intended to defuse tensions by clearly delineating how India and Pakistan would share the resource, but times have changed.
If water pressures become extreme, India may violate the treaty to store water. In a worst-case scenario, anti-India groups in Pakistan could use a shortage as a pretext for launching a strike on India, prompting retaliation.
If that happens, the situation on the subcontinent could decline rapidly.
Pakistan sees the project as an answer to many of its problems. If it were built, the plant would singlehandedly boost the energy-starved nation's power capacity by 20 per cent, enough for 41 million people. It could also provide irrigation for 1.6 million hectares.
As Everest shook, avalanche hit base camp, 18 dead
KATHMANDU: An Indian army mountaineering team found 18 bodies on Mount Everest on Saturday, an army spokesman said, after a huge earthquake in Nepal unleashed an avalanche on the mountain at the start of the main climbing season.
April marks the start of the main climbing season and tourism officials fear the death toll due to the avalanche at Everest may go up because of the number of trekkers in the area.
Nepal's tourism ministry could only confirm 10 deaths, but spokesman Gyanendra Shrestha said that the death toll could rise, and that the avalanche had buried part of the base camp.He said two tents at the camp had been filled with the injured. Ministry officials estimated that at least 1,000 climbers, including about 400 foreigners, had been at base camp or on Everest when the earthquake struck.
April is one of the most popular times to scale the 8,850-metre (29,035 foot) peak, the world's highest, before rain and clouds cloak it the end of May.
Romanian climber Alex Gavan tweeted that there had been a "huge avalanche" on Everest and "many, many" people were up on the mountain. "Running for life from my tent," he said.
Another climber, Daniel Mazur, said the base camp had been "severely damaged", and his team were trapped. "Please pray for everyone," he tweeted.
Mohan Krishna Sapkota, joint secretary in the Nepalese tourism ministry, said the government was struggling to assess the damage on Everest because of poor phone coverage.
"The trekkers are scattered all around the base camp and some had even trekked further up," Sapkota said. "It is almost impossible to get in touch with anyone."
Choti Sherpa, who works at the Everest Summiteers Association, said she had been unable to call her family and colleagues on the mountain. "Everyone is trying to contact each other, but we can't," she said. "We are all very worried."
An avalanche in April 2014 just above base camp killed 16 Nepali guides.
Historic tourist destinations in Nepal reduced to rubble
HE DURBAR SQUARE, LOCATED IN THE CAPITAL, WAS THE SETTING FOR AMITABH BACHCHAN WOOING ZEENAT AMAN IN THE FILM "MAHAAN"
From page 1 KATHMANDU: Two of Kathmadu's most iconic tourist attractions — one of which once served as the backdrop for a hit Bollywood movie song — were reduced to rubble when a 7.9-magnitude earthquake rocked the country on Saturday.
BEFORE (Left) The nine-storey Dharahara Tower or Bhimsen Tower was built in 1825 by the then prime minister Bhimsen Thapa. (Right) The tower after Saturday's quake. Reports said up to 50 people were feared trapped in the debris.Reports from the quake-ravaged Kathmandu said the ninestorey Dharahara Tower and the royal Durbar Square — visited by thousands of tourists every year — were reduced to rubble by the temblor that killed more than 100 people.
The Durbar Square, located in the heart of the bustling capital, was the setting for Amitabh Bachchan wooing Zeenat Aman in the film "Mahaan", with the superstar crooning 'Pyaar me dil pe maar de goli'.
The square — once the courtyard of several royal palaces — is a generic name used to describe an open-air plaza consisting of temples, idols and fountains. A statue of Lord Hanuman stands in the square, which is a UNESCO heritage site.
Soon after news of the quake spread, Bachchan posted on Twitter: "O! God .. this is Nepal earthquake..!!! I shot a song here for 'Mahaan' with Zeenat Aman.. pray all well."
The other structure that collapsed in the earthquake is the Dharahara Tower or Bhimsen Tower, a minaret built by former Prime Minister Bhimsen Thapa in 1825.
Reports said up to 200 people were feared trapped in the debris of the tower.
Ironically, the Dharahara Tower was damaged by an earthquake in 1834 and collapsed in another quake a hundred years later. It was restored in 1936.
Originally built as a military watch tower, it later became one of Kathmandu's key landmarks.
The tower had a spiral staircase leading to a circular balcony on the eighth floor that provided a panoramic view of the Kathmandu Valley.
Aadhaar-based biometric verification system – Jeevan Pramaan
Government of India
Ministry of Personnel, P.G. & Pensions
Department of Pension & Pensioners' Welfare
Message
In November, 2014, the Prime Minister has launched an Aadhaar-based biometric verification system "Jeevan Pramaan" to enable pensioners to submit a digital Life Certificate on-line. This is an important step in realising the vision of Digital India. This facility has been provided in addition to the other existing methods of submitting Life Certificate.
2. "Jeevan Pramaan" aims at sparing the pensioners and family pensioners the trouble of visiting bank or any other pension disbursing agency for submission of Life Certificates. It is possible to submit the Life Certificate from personal computers and laptops or by visiting a conveniently located Common Service Centre. Further, banks will ensure authenticity of pension and other payments by linking Aadhaar number with bank accounts and PPO numbers.
3. All the pensioners/family pensioners are, therefore, advised to get themselves and their family members registered for Aadhaar and furnish this information to the Pension Disbursing Authority. This exercise may be completed at an early date so as to avoid inconvenience at the time of submission of Life Certificate in November, 2015.
sd/-
(Vandana Sharma)
Joint Secretary to the Government of India
All pensioners/family pensioners of Government of India
Ex-army officer starts WomenCabs for women's empowerment and safety
Whether it is walking back home from school or college in the evening, or getting out of a meeting late at night; a woman travelling alone is a matter of varied debates and concern in our society. It is a sad reflection on the world's largest democracy that it is still grappling with the issue of 'women's safety and empowerment.' While the convenience of transport is guaranteed to most women in cities, safety isn't. With the increasing number of cases of cab drivers being accused of rape and molestation, there has been a growing need for women cab drivers. This not only makes women commuters feel safe, but also provides a livelihood opportunity to several young women. There are several players in the fray right from biggies like Ola to other players like Angel Cabs, and now comes WomenCabs. The first initiative by R2R ventures (Rozi to Roti); WomenCabs was established to promote empowerment and safety among women. "Most of our women drivers are from the lesser privileged sections of the society but want to show the world that they are in no way inferior to men," says Shailendra Singh, Founder of R2R. Background After serving in the Indian army for over 12 years, Shailendra worked in various IT companies like IBM and Satyam (now Tech Mahindra). It was after his seven-year stint in the corporate sector that Shailendra ventured into the world of social entrepreneurship. It was while at IIM — where he was doing a two-year course –that the idea of creating an organisation providing employment opportunities to women-only took root. Being a former army officer Shailendra's need to do something for society has always been strong. Therefore, empowering, and at the same time, protecting women was just the thing that appealed to him. He thought that while we live in a world with all the possible luxuries, we still have to worry if women are safe. Has our society come this stage where every time a female member of our family ventures out alone we are restless until she is back home? It is indeed high time that we collectively work towards a safe and prosperous India for all. At R2R, the team believes that women can excel in all areas of life. Therefore, driving cabs too should be an easily accomplishable feat for women. The journey and challenges Shailendra began working on the idea in November 2011.But it took almost two and a half years of research and fine-tuning before his organisation could start training its first batch of 35 women in October 2014. The work began with identifying prospective drivers, providing driving instructions, and also imparting soft skills training. This training typically, lasts for over two months before the women drivers are assessed. After this they take the wheel independently. "Even after the two months initial training, we provide six hours of refresher training per week to our drivers on both technical and behavioural issues," adds Shailendra. Apart from the extensive training the team at R2R also works on converting the women into professionals. The intensive driving training curriculum is designed by experts with wide professional experience, and is imparted under the close supervision of seasoned lady drivers and Maruti Driving School. "We are trying to create a new ecosystem here and changing the mindset of people is a lot of hard work," adds Shailendra. Safety of the cab drivers Apart from driving skills, the women are also trained in vehicle maintenance, customer interaction, communications, and even self-defence. This training is given by ex-defence personnel to ensure that the drivers can not only take care of themselves but also protect their women passengers, if the need arises. WomenCabs caters to both corporate and retail clients: Weekdays for the corporate clients and weekends for select customers. Shailendra believes that this adds value to their eco-system where they know, who the customer,is as well as the route of operation. The cabs are fitted with GPS tracking devices and a panic button, which can alert the control room in case of any incident. Selection criteria The prospective women cab drivers need to be at least 21 years of age and have the minimum qualification of tenth standard certification. "Many of them come from the lower strata of the society with limited income venues. But the women have the will to be independent bread-earners and not be dependent on anyone for their well-being," says Shailendra. The team consists of nearly over 65 women, who are at different stages of training. WomenCabs has launched its services in Bengaluru with five cabs and will be scaling to 25 cabs by the end of June 2015. In the next phase of operations, the company will launch services inthree more cities and scale to 80-100 cabs by the end of 2015.
Army aspirants to be disqualified if they sport tattoo
BAREILLY: Youngsters aspiring to join the Army would be disqualified from appearing for the recruitment test if found sporting a tattoobecause as per the new directives issued by recruitment authorities at Uttar Bharat (UB) area here. It is feared that infections can be carried infection through tattoos among candidates as it involves piercing of the body and is followed by bleeding.

According to the new rules, a full-fledged anti-doping mechanism will be set in place to test candidates to ascertain if any performance enhancing drugs has been taken by them.

For the first time too, authorities have stated in the application forms that once enrolled in the Army, some fundamental rights will be restricted in accordance with the Indian Army Act 1950 and Army Rule 1954.

These rules will come into effect during the forthcoming recruitment rallies starting from May 7 in the region covering the districts of Bareilly, Shahjhanapur, Badaun, Hardoi, Sitapur, Balrampur, Farrukhabad, Bahraich, Shravasti, Pilibhit, Sambhal and Lakhimpur Kheri.

The more stringent norms have been announced in view of several instances in the past when some candidates in connivance with touts tried to bend selection rules by resorting to unfair means in order to clear the examinations. In the past, many tried to take part in the process by submitting fake documents and testimonials, including those relating to caste, residence, domicile and qualification certificates. The irregularity was detected during scrutiny of documents by authorities, who in turn sent them to tehsils and boards concerned. Besides, one candidate was caught sending someone else in his place to appear in the medical test after his candidature was temporarily rejected on medical grounds, said director, Army Recruitment Centre, Bareilly, Colonel Rajeev Dixit.

On being asked about the reasons behind introducing anti-doping measures during the forthcoming recruitment rallies, the officer said, "There have been complaints that some candidates used performance-enhancing drugs like steroids to clear physical test in the process depriving genuine candidates of their rightful claim. Now, medical experts will be stationed at the rally site round-the-clock and any candidate who is suspected of using performance boosting drugs will be asked to submit his urine and blood sample. If the test reports are positive, he will be disqualified and debarred from taking part in any recruitment rallies in future."

Col Dixit said perhaps for the first time, guidelines have been issued by the selection board that explicitly state that those undergoing recruitment process would be automatically governed as per the provisions of Indian Army Act 1950 and Army Rule 1954. "This means your fundamental rights will be restricted," said Col Dixit.

When asked for his views on disqualifying candidates for sporting tattoos he said, "It is a known fact that tattoos are made by piercing a needle in one's body which is accampnied by bleeding. A single needle is applied on numerous persons by tattoo makers which can spread diseases from one person to the other. Our presumption is that a person with a tattoo may carry a deadly disease which may crop up during the course of training or thereafter. Moreover there are possibilities that he may infect other candidates also."

He said the move comes in the wake of incidents wherein some candidates who were rejected on technical grounds during the selection process tried to stage a dharna and protest outside the selection office. "For us, a candidate who applies for selection is a civilian and once he is recommended for selection, he becomes a recruit and, thereafter, a soldier once he completes training so he must know that the above provisions would be applicable on him once he enters the selection process. Although other centres have not initiated this measure, we have decided to make these things clear to them on the very first count and given it in bold letters in the application form. We do not want any nuisance in the form of dharna and protest at our centre, he added.
From Army to civil life!
From living a grand life as an Army officer's son to a civil life, Ratish Sharma learns a few lessons from his father

Every son born to an Army officer will agree with me when I say we are the 'privileged' lot. I grew up with a number of servants at home, handling everything from laundry, cleaning, gardening to cooking. Things got grander when dad became Major General and we moved into a palatial bungalow in Jabalpur with a garden, large bedrooms and a luxurious living room. Everyone who visited us was mesmerized by the grandness. Whenever we went out with dad in his car, every officer who spotted us used to halt and salute. It made me swell with pride. My dad was like a star! But my dad remained untouched by all this. He retained his humility.

We were amongst the very few families privileged with a guided tour of the Rashtrapati Bhavan. Dad was honoured by Vashishth Sewa Medal and Ati Vashishth Sewa medals by former President Shankar Dayal Sharma. I wasn't allowed to attend the function as I was under age but I broadcast the news to everyone!

Our telephone calls were free and I remember talking endlessly to my friends. We were regulars at Army parties and were received with great pomp and show while travelling as tourists. Dad was welcomed everywhere with an escort car. He was treated like royalty. Dad was always impeccably dressed, both on and off duty. A friend once remarked, "I wish I was a part of your lifestyle."

In 1996 my dad retired from the Indian Army and we had to move out of the big bungalow. Coming from the defence background, packing and unpacking was a way of life. But I knew this time it was different. We were not packing to move to a bigger house but stepping into civil life. Dad had grand farewell parties and then it was time to move on. I refused to believe that he wasn't affected by it but not even once did I see a frown on his face. I guess I was more hassled by this shift from Army to the 'commoner's' life.

We moved into a three bedroom apartment in Dehradun. All the luxuries that I'd taken for granted suddenly became rare. Now dad drove his own car and ran around for chores. It was an unusual sight but I rarely heard him crib. The first time he rammed his car against a wall, I got worried, thinking he was used to a chauffeur-driven car. Whenever I asked him to keep a driver he would say, "I am not a rash driver. I am a fast driver." Soon thereafter I moved to Pune for higher studies. Not a day passed when I didn't get his call. He still arranged Army party passes for me and ensured that I never missed out on those good old days.

When I finished my studies and came back to him in Delhi, he had already adapted to the civil lifestyle. He would stand in queues to pay the electricity bill and go with our domestic help to buy groceries. He never became the retired officer, always keeping himself engaged with causes close to his heart. Recently he was dropping me at the railway station and accidentally took a wrong turn. A traffic police officer came shouting at us. Dad humbly apologised and turned back the car. That is when it hit me that no matter what life doles out, so long as you learn take it in your stride and accept things the way they are, you are fine!http://timesofindia.indiatimes.com/life-style/relationships/soul-curry/From-Army-to-civil-life/articleshow/47036166.cms
PM Narendra Modi 'salutes' VK Singh, slams media for ignoring 'good work'
NEW DELHI: Prime Minister Narendra Modi was all praise for minister of state for external affairs Gen (retd) VK Singh, who has faced attack from a section of the media over his "presstitutes" remark, as he hit out at the media for not highlighting the "good works" of his government.

"I salute Gen (retd) VK Singh," Modi said as he hailed the "unprecedented" rescue mission led by the minister for evacuating Indians out of Yemen, for which external affairs minister Sushma Swaraj, too, came in for praise from the Prime Minister.

Modi was critical of the media for ignoring Singh's work at a time when newspapers worldwide highlighted the Indian rescue mission.

BLOG: Gen Singh, we're proud of your role in Yemen evacuation

He said that the Indian media took note of it, but due to other reasons - a reference to the criticism of Singh for his use of the term "presstitutes".

"Can you imagine? Bombardment is going on in Yemen 24 hours and everybody is out to kill each other and we, after talking to so many countries, manage to stop this for two hours to evacuate as many Indians as possible. It is not a small incident.

READ ALSO: VK Singh leaves for Djibouti to oversee evacuation of Indians in Yemen

"I believe this is the first time in the world that a government minister has stood on the battlefield like a soldier to do this work ... I salute General VK Singh," he said at a meeting of BJP MPs here.

Taking a dig at Indian media, Modi said, "Look at TV channels and newspapers the world over, they are talking about how India has conducted the operation from the forefront. Indian newspapers spoke about it in the end and that too due to some other reason."

READ ALSO: VK Singh in new row, calls media 'presstitutes'

Modi also lauded Swaraj, saying that the external affairs ministry had never before worked like it was doing under her.

"If somebody (in distress) tweets to her at 1am in night, she replies by 1.10am. The embassy concerned is alerted ... Has anybody ever seen India's external affairs ministry work like this?" he asked.

Lamenting the lack of what he described was an "echo-effect" of the good works of his government, he said that if BJP was "naturally attached to power" then the party would have organised a grand show to felicitate Singh and Swaraj.

READ ALSO: Media attack on me at behest of arms lobby, VK Singh says

"I will request it now," he said, adding, "Thousands of people who have come back safe will always have respect for you. Whether media shows your photographs or not, you have made your place in people's hearts."Thanking Modi for his praise, Singh said in a tweet, "Thank you @narendramodi ji for the kind words of appreciation, none of this would have been possible without your able leadership and guidance."

Using the opportunity to drive home his government's pro- poor credentials, Modi said that most of those evacuated by it in foreign countries were poor people who had gone there in search of better livelihoods.http://timesofindia.indiatimes.com/city/indore/Narendra-ModiVK-Singh-Sushma-SwarajpresstitutesGen-retd-VK-Singh/articleshow/46978869.cms?intenttarget=no&utm_source=TOI_AShow_OBWidget&utm_medium=Int_Ref&
Army team at Everest camp escapes devastation
NEW DELHI: A 34-member Indian Army expedition team was among those who miraculously escaped from an avalanche that struck the Everest base camp after the deadly Saturday earthquake. Another civilian expedition team of 11 mountaineers from Assam is also safe, according to initial reports.

Army sources here said their team assisted in evacuating 13 bodies of mountaineers who died in the avalanche. At least 18 people at the base camp have died in the avalanche, according to army information.

Army officials said information by Saturday evening was that all the dead were foreigners.

The army's Everest expedition team, led by Major R S Jamwal of 11 Jat has been at the base camp to acclimatize for their climb in mid-May. The Army expedition is to mark 50 years of the first Everest conquest by an Indian Army team under Captain M S Kohli.

READ ALSO

Avalanche triggered by quake kills 18 on Everest

Experts gathered in Nepal a week ago for quake

Indians rescued from Nepal arrive in Delhi

Original plan is for the team to summit both Mount Everest and Mount Lhotse. They are also to bring down non-biodegradable mountaineering waste left on Everest by generation of climbers.

The mountaineering team had left India in early April. A senior army officer said there was no plan yet to call off the expedition.

Army sources said the team was practicing at the Khumbu Icefall, a little distance away from the Base Camp, when the avalanche struck. That may have miraculously saved the team.

When the team returned to the Base Camp they saw the destruction and joined the evacuation efforts. The team is believed to have confirmed 18 deaths in the Base Camp. The Indian army team helped bring down 13 of the bodies, officers said.

Reports also said an 11-member mountaineering team from Assam is reportedly safe. The team was at the Base Camp, and rapidly descended after the earthquake. "We are safe and are on our way down from the Base Camp," Pranay Bordoloi, one of the members of the team, told a news agency over phone. The team comprising nine climbers and two managers has been in the Base Camp since April 18.http://timesofindia.indiatimes.com/india/Army-team-at-Everest-camp-escapes-devastation/articleshow/47055250.cms
Kharga corps undertakes Brahamshira
CHANDIGARH: To hone its combat skills and validate its strike capabilities Ambala based 'Kharga Corps' is undertaking a major exercise in the area of Suratgarh in Rajasthan wherein more than 20000 troops will participate.
Code-named 'BRAHMASHIRA', the exercise aims to validate the battle readiness and operational effectiveness of the Kharga Corps alongwith all its affiliated components and will witness display of seamless integration of Air Force as part of 'Integrated Theatre Battle Concept'.
Conceptualized by the Kharga Corps under aegis of Western Command aims at rapid mobilization and making speedy multiple offensives deep into enemy territory. The manoeuvres being rehearsed will allow the Army formations to break through multiple obstacles in a restricted time frame. The focus of the exercise will be on new and efficient ways of fighting a war in a synergised battlefield.The defence spokesperson informed that the exercise envisages mechanised manoeuvres in an entire spectrum of new generation of equipment, including major weapon platforms. These combat manoeuvres also co-opt a significant contribution from the Fighter Ground Attack Aircrafts from Indian Air Force, Attack Helicopters, Unmanned Aerial Vehicles, Remotely Piloted Vehicles, and Utility Helicopters. Strategic and long range vectors will also be employed during the exercise. Troops insertion by air using third dimension will be integrated fully in the exercise in the true spirit of jointness.
He further informed that Intelligence, Surveillance, Reconnaissance and Communication systems will be put to test in a network centric battlefield environment during the exercise duly supported by enabling operational logistics. The exercise will also provide an opportunity to all Commanders in planning and conduct of large scale operations in an Integrated Theatre Environment. The exercise will be witnessed by Army commander, Western Command, Lt Gen KJ Singh.http://timesofindia.indiatimes.com/city/chandigarh/Kharga-corps-undertakes-Brahamshira/articleshow/47041812.cms
Indo-French naval drill launched off Goa coast
VASCO: India and France commenced the 14th edition of their joint naval exercise 'Varuna' off the coast of Goa on April 23. The event, which will last for ten days, is conducted to strengthen Indo-French cooperation, coordination, and other bilateral ties.
TEAM HERALD
VASCO: India and France commenced the 14th edition of their joint naval exercise 'Varuna' off the coast of Goa on April 23. The event, which will last for ten days, is conducted to strengthen Indo-French cooperation, coordination, and other bilateral ties.
"Such exercises are necessary to develop our (Indo-French) capacity to react against maritime terrorism, and to be able to deploy our capacities in a multinational operation, including piracy operations," said Rear Admiral Eric Chaperon, the commanding officer of the French maritime reaction force. He addressed reporters from onboard INS Virat on Saturday.
The Indian and French navies have been conducting naval exercises since 1983. Following the establishment of a strategic partnership, these exercises were christened 'Varuna' in 2001. Thirteen such exercises were conducted till now, and their complexity increases with each year.
"Regular (Indo-French) interaction over the years has allowed both navies to gradually and systematically increase the complexity and professional content of the joint exercises," said Admiral R Hari Kumar.
"Varuna aims at deriving mutual benefit from the experiences of the two navies. The confidence gained through such exercises helps develop standard operating procedures, particularly in the fields of Joint Maritime Air Operations planning with exchange of Carrier Operational Capabilities," he said.
The added attraction this year is the participation the French Navy's (Marine Nationale) flagship aircraft carrier 'Charles de Gaulle (R91)', a nuclear-powered warship that was a part of the Operation Inherent Resolve (OIR), which involved bombing various locations held by the Islamic State in Iraq and Syria. It carries Rafale M fighter aircrafts, Super Etendard strike aircrafts, E2C Hawkeye AWACS, and helicopters Dauphin and Alouette 3. Destroyers, Chevalier Paul and Jean de Vienne; replenishment tanker, Meuse; and maritime patrol aircraft, Atlantique 2 are also part of the exercise.
India's fleet include aircraft carrier INS Viraat, a Delihi class destroyer, a Teg/Talwar class frigate, a Brahmaputra class frigate, replenishment tanker 'Deepak', a Shishukumar class submarine, and a few fast-attack craft. Its aviation assets include carrier-borne fighter aircraft, Sea Harriers; maritime reconnaissance aircraft, P-8 I and Dorniers; along with integral helicopters Seaking 42B and Chetak.
Time to think beyond Govt jobs
Many of our students wanted to in government services. I have been interacting with students for more than a decade now and I have learned the interest of students towards government jobs. Students from any states of north east are seen more interested in government jobs as they feel that it is most secured job. I need to do icebreaking for the same to make them understand how all jobs or self employment is also secured provided we plan for the same. Recently, I have been to Duliajan in upper Assam where I was invited by Rotary Club for facilitating a workshop on career development. I could see that students are ready to be in private sector like corporate or even become entrepreneur as none of them said that they are interested for the government jobs. We may try for any kind of job but we must be prepared for anything because government jobs are limited.
One of the students asked more about 'Parapsychology'. Well, this is a course which is not available n many universities in the country. Parapsychology is a pseudoscience concerned with the investigation of paranormal and psychic phenomena. It is the scientific study of interactions between living organisms and their external environment that seem to transcend the known physical laws of nature. It is a component of the broader study of consciousness and the mind. It's a positive sign that students are also aware of this kind of courses.
Authentic information and proper career planning shall lead us to the path of success. We must plan for our career planning and growth. Many students and parents would be in confusing when they have to choose courses and institutes. We must be careful because our action shall yield results. Aspirants have to plan early so that they are not confused after graduation and post graduations. We shall publish more about opportunities in forthcoming issues.
Updates:
CAPF (Assistant Commandants) Examination: UPSC shall hold w written examination on 12th July for recruitment of Assistant Commandants (Group A) in the Central Armed Police Forces viz BSF, CRPF, CISF, ITBP and SSB. Graduates may apply for the same and the last date of applying is 15th May.
Scholarships for Tribal Students: National Overseas Scholarships and Passage Grant are available for suitable candidates belonging to Schedule Tribes and Particularly Vulnerable Tribal Groups from Ministry of Tribal Affairs. Scholarships are available for Master Degree, Ph. D and Post Doctoral Research.
Indian Navy: Opportunities for male and female for Short Service Commission in Education Branch and ATC cadre are available in Indian Navy. Permanent Commission in Logistics Cadre is available for male candidates. Last of online application is 1st May and last date for submission of application is 11th May.
Swarnajayanti Fellowship: This Scheme was started by the Government of India in 1997 on the occasion of the 50th anniversary of India's independence. These prestigious fellowships are meant to encourage young scientist to undertake basic research in frontier areas of Science and Technology and achieve standards of excellence which are comparable to the best in the world. The fellowships are scientist specific and not institution specific, very selective and have close academic monitoring. Last Date for receipt of completed application forms is May 15, 2015.http://www.thesangaiexpress.com/page/items/50997/time-to-think-beyond-govt-jobs
Inspecting Officer visits Sainik School
IMPHAL, Apr 25: Col Rajveer Singh, Inspecting Officer, Sainik Schools Society, Ministry of Defence, New Delhi visited Sainik School, Imphal from April 22 to 24, 2015. He expressed his happiness on the performance of school in various fields, according to a statement issued by the PRO (Defence), Imphal.
He was received by Group Captain DD Mishra, Principal of Sainik School, Imphal and presented a ceremonial guard of honour by the cadets. He inspected various facilities like classrooms, stores, labs, library, MI room, NDA resource centre, dormitories, Sainik Foundation School, etc.
He also attended a Bara Khanna organised by the staff and cadets of the school.
Col Rajveer Singh also called on Chief Minister O Ibobi Singh and apprised him about the performance and achievements of the school.
Delays Plague Indian Army Comm Program
NEW DELHI — Procedural disputes are delaying development of the Indian Army's Tactical Communication System (TCS), the first weapon project slated for the "Make in India" category, said a Ministry of Defence source.
Two development agencies (DAs) were tapped to compete for TCS. The first is a consortium composed of private sector defense companies, and the other is state-owned Bharat Electronics Ltd. (BEL). The private company consortium said it would not proceed with development of a TCS prototype until it receives the same tax incentives as are given to BEL, and insists that the intellectual property rights of the system be vested with the developer and not the Ministry of Defence.
Since the selection of the DAs in early 2014, no headway has been made in the development of a TCS prototype, the source added.
The private sector DA includes Larsen & Toubro, Tata Power SED and HCL Ltd., which have formed a special purpose vehicle based on an equity-sharing basis.
Under the "Make in India" category, each DA will develop two TCS prototypes at a cost of $100 million each. The government will finance 80 percent of the costs for the prototypes, which will then be evaluated, tested on the ground and one will be shortlisted for production. The process is expected to take about 36 months.
The Army will use TCS to provide a dedicated mobile communication system with anti-jamming and electronic countermeasures capabilities.
Demanding a level playing field, an executive with the private sector DA said, "The Indian government has already created facilities in BEL which would be utilized by them free of cost, whereas the private sector consortium would have to make investments that would be loaded on our offer. Ideally, the depreciation and interest of the MoD-funded facilities should at least be loaded on BEL to ensure a level playing field. This is still an issue to be resolved."
In addition, because BEL is state-owned, it gets special tax incentives on the import of technologies that are not imparted to private sector companies.
An executive from another company in the private- sector DA said, "The major problem is legal as the special purpose vehicle formed by private consortia is not yet recognized by MoD. However, in their efforts to move forward, the qualitative requirements have been shared by the user [Indian Army] for DAs to respond with their costs for the prototype. That discussion is on currently. However, even if this is cleared, the legal clearance has to happen prior to disbursement of funding by MoD."
Since TCS would be a dedicated strategic project, the Army will want to ensure the technologies built into the prototype and the final system are "sanitized," an Indian Army official said, meaning the technologies are developed exclusively for the Army and will not be shared.
Uncertainty exists among the DAs about how the Army will ensure the technologies, whether homegrown or imported, are sanitized.
"I hope this process of sanitization does not become too much of an interference in the development," said the first executive.
"The DAs have to take an undertaking from the overseas equipment manufacturers for unrestricted use of the imported technologies. The norms for checks on technologies would be uniform for both DAs," the executive added.
TCS was conceived in 2000 but was delayed because the MoD was unable to decide in which category the TCS should be built. Initially, the plan was to build the project on a "Buy and Make" basis, which would involve overseas companies. But later, BEL urged the MoD to give it the contract since it involved a strategic project.
In 2012, the MoD decided to build the project in the "Make in India" category and in early 2014 shortlisted the two DAs.